In 1978, Dr. Michael Tanenbaum founded Northport Optical Center as its first optometrist.
His practice was passed to Dr. Ellvin Mar and Dr. Grace Tan in 2014, and Northport Eye Care was formed.
Northport Eye Care continues Dr. Tanenbaum's philosophy of friendly, comprehensive eye care services to patients of all ages. The staff takes pride in being able to offer high quality glasses, frames, lenses and other ophthalmic products made by other small US-based businesses.
At Northport Eye Care, we are dedicated to providing our patients clarity, comfort and compassion during your primary vision care or medical eye care visit.
We believe in compassion.
Northport Eye Care formed from Northport Optical Center, which opened its doors in 1978 with Dr. Michael Tanenbaum as its first optometrist. We are carrying on Dr. Tanenbaum's philosophy of friendly service for all ages. At Northport Eye Care, we believe that having healthy eyes should be a priority. Our examination process is thorough and we take a mindful approach to patient education. Regardless of budget, we take pride in providing high quality care and products to our patients. Our doctors are involved in the developments in ocular health, and our staff remains up-to date on current trends in frame styles and well as updates on lens technology.
We believe in supporting our local businesses.
We are proud to source products and equipment from Long Island-based companies. We also network with local laboratories to provide our lens products.
We believe in giving back.
Our doctors have participated in medical missions to under-served communities within the United States. Since 2015, Northport Eye Care has been a proud provider of TOMS eyewear, sharing in its mission to provide sight-saving surgery, glasses and medical treatment to more than 70 countries across 5 continents.
Join us in October as we make strides against breast cancer and February as we promote awareness for heart health. We are also proud to support research toward ending childhood cancer, neurofibromatosis and cystic fibrosis.
We believe in legacy.
Just as we share and continue Dr. Tanenbaum's goal of maintaining warm hospitality, we also strive to preserve craftsmanship that can only come from generations of artisans. We are now proud to be providers for SALT Optics eyewear. For those who are interested in premium eyewear, SALT Optics was inspired by sea, air, land, and timelessness to offer nature-inspired, classic, simple designs that are made well.
Vision Care Means More than 20/20 Vision
Let Us Guide You to A Clearer Tomorrow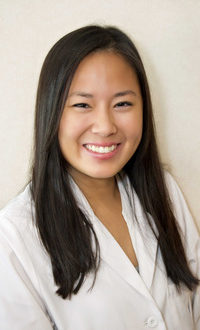 Dr. Grace Tan
Dr. Grace Tan was raised in Commack and after graduating from Commack High School, went on to receive a Bachelors of Science in Biology at the Massachusetts Institute of Technology. She graduated from the State University of New York College of Optometry, where she met her husband, Mr. Ellvin Mar. She then completed a residency specializing in Primary Care, Vision Therapy and Low Vision Rehabilitation at the Northport Veterans Affairs Medical Center in Northport, NY. She has been involved in private practice since 2008. In 2013, Dr. Tan was appointed to a position at the Northport VAMC as an adjunct clinical professor. She holds clinical faculty positions at the SUNY State College of Optometry, Salus University and New England College of Optometry, and is the Externship Supervisor at the Northport VAMC, where she lectures to and supervises interns and residents in optometric vision therapy and primary care.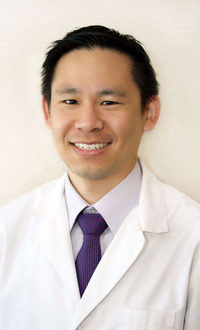 Dr. Ellvin Mar
Dr. Ellvin Mar grew up in Southern California and received his Bachelors of Science in Biochemistry and Cell Biology at the University of California in San Diego. He graduated from the State University of New York College of Optometry and completed his clinical training at the Lawton Indian Hospital in Lawton, Oklahoma and at the Northport Veterans Affairs Medical Center. Dr. Mar practiced at a comprehensive ophthalmology clinic for several years while also working in private practice since 2008. He treats and co-manages ocular disease and surgical cases, including glaucoma, cataracts, dry eye syndrome, diabetic retinopathy, and corneal disorders. His specialties include optometric primary care and contact lenses.
Dr Tan and Dr Mar are both great doctors who also happen to be kind, patient, and caring as well. I actually enjoy my appointments! They take time with all their patients, and they manage to do that without keeping you waiting for your appointment. They are very thorough with their care, they listen to any concerns or questions that you may have. I feel I'm in the best of hands with them as my eye doctors.I have been going there since they opened their practice and I wouldn't ever want to go any where else.
Karen